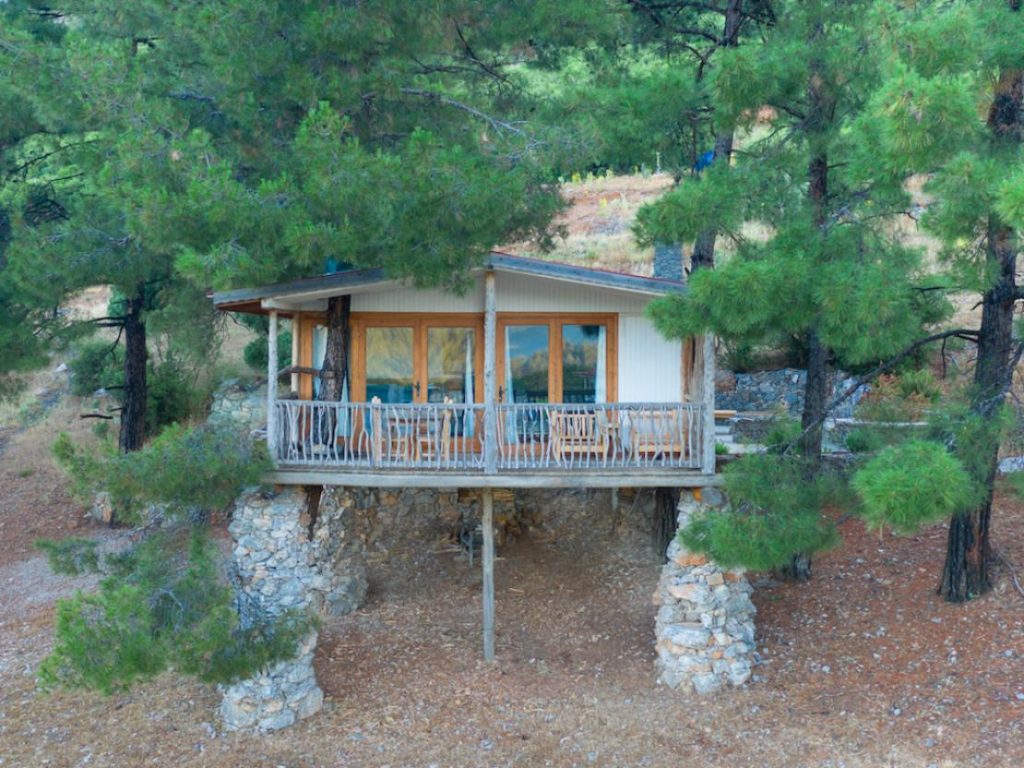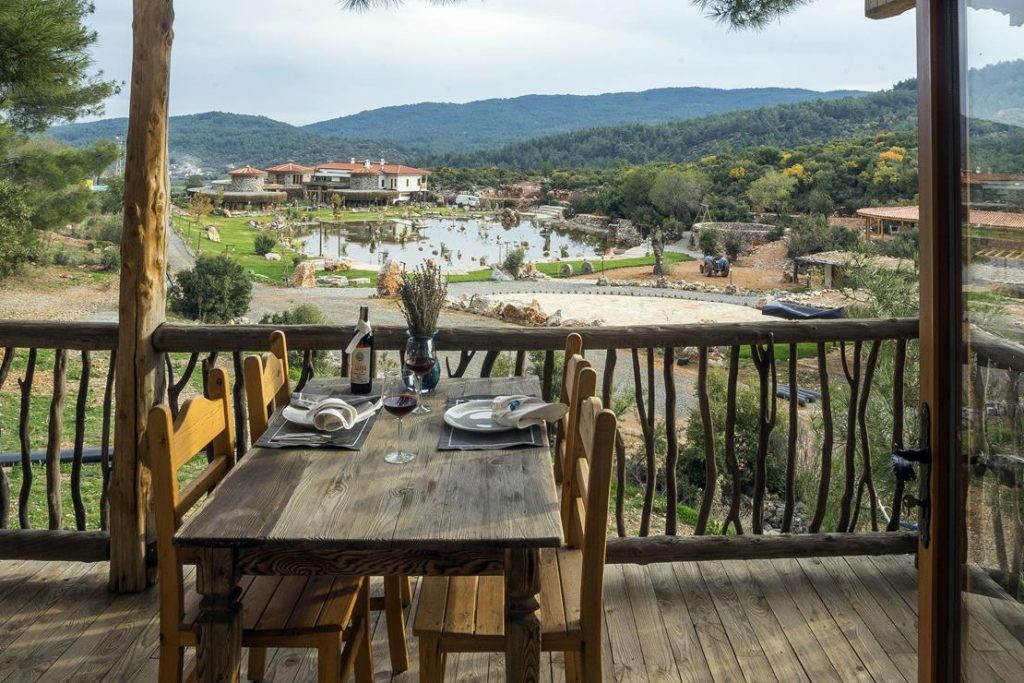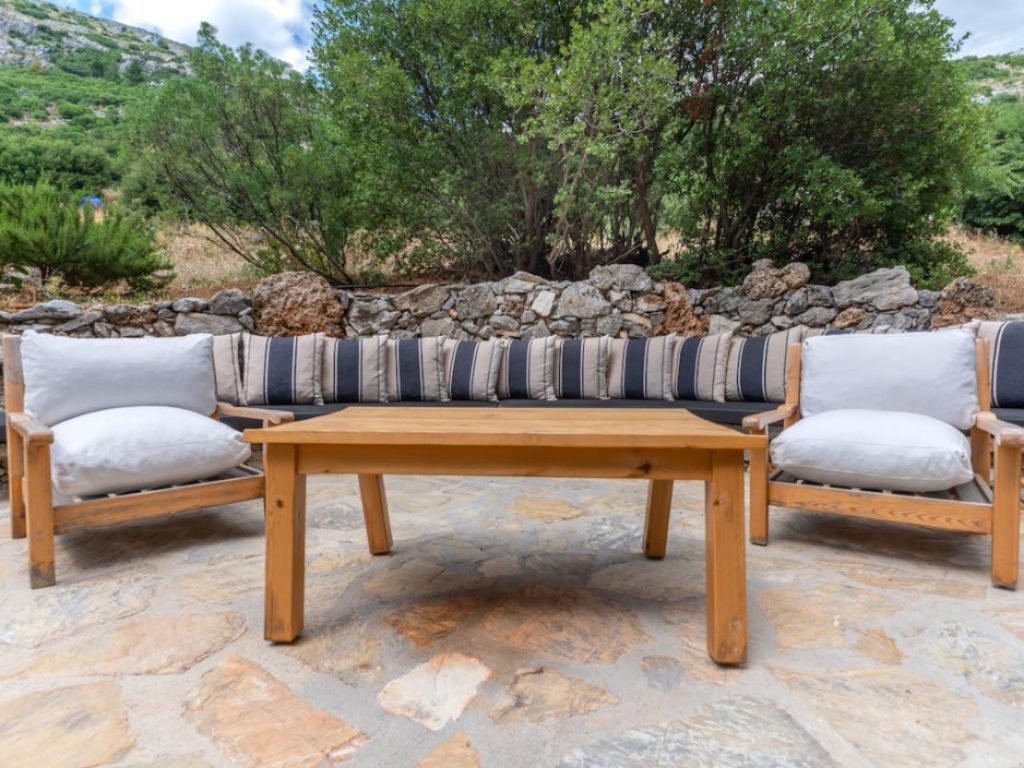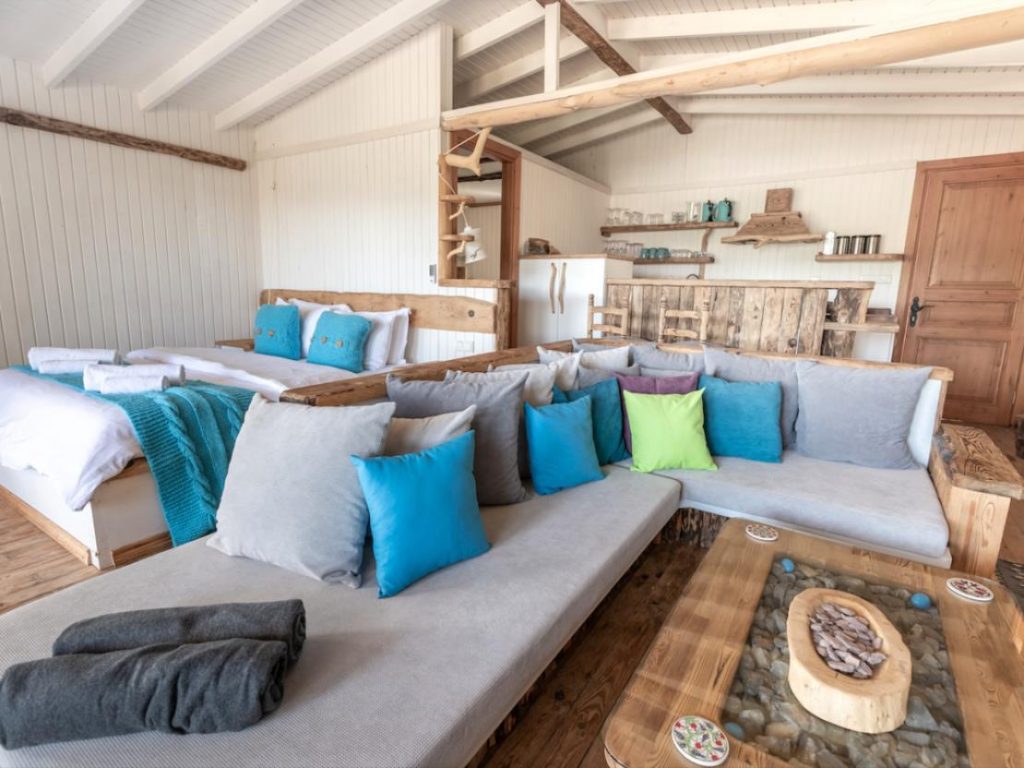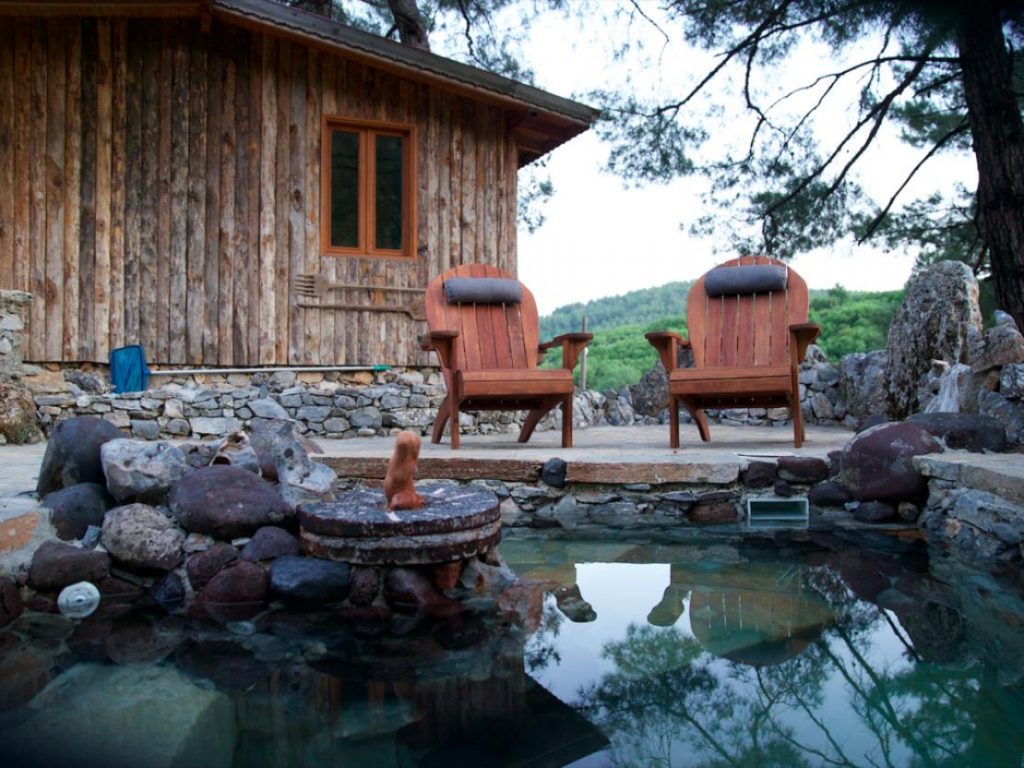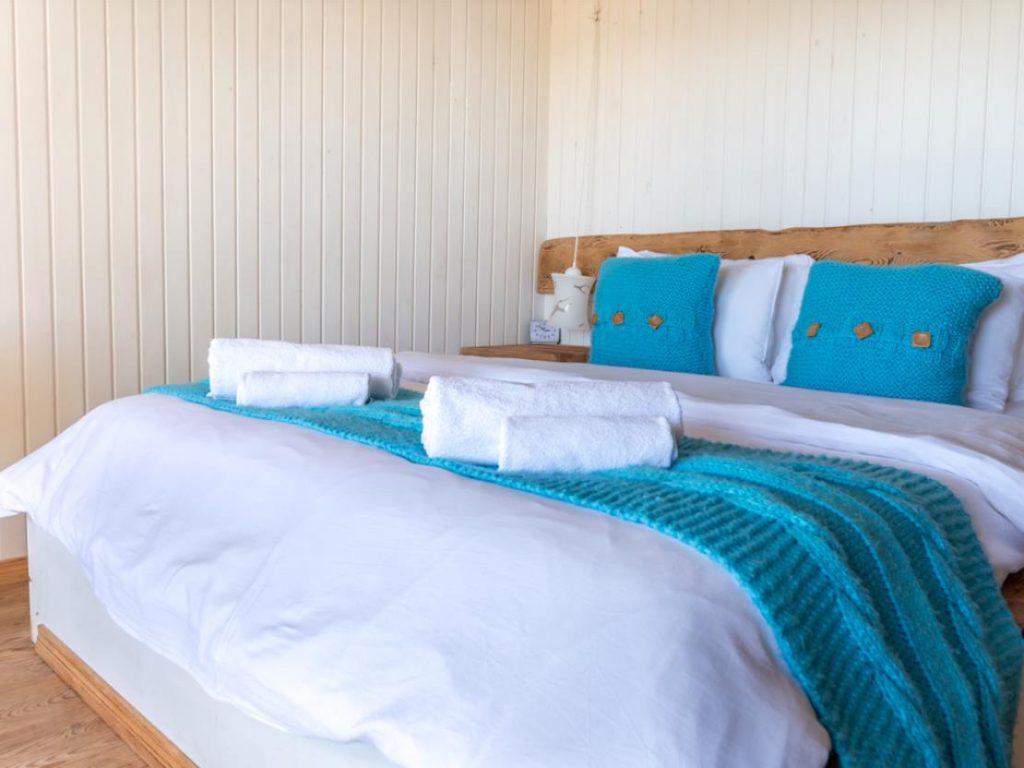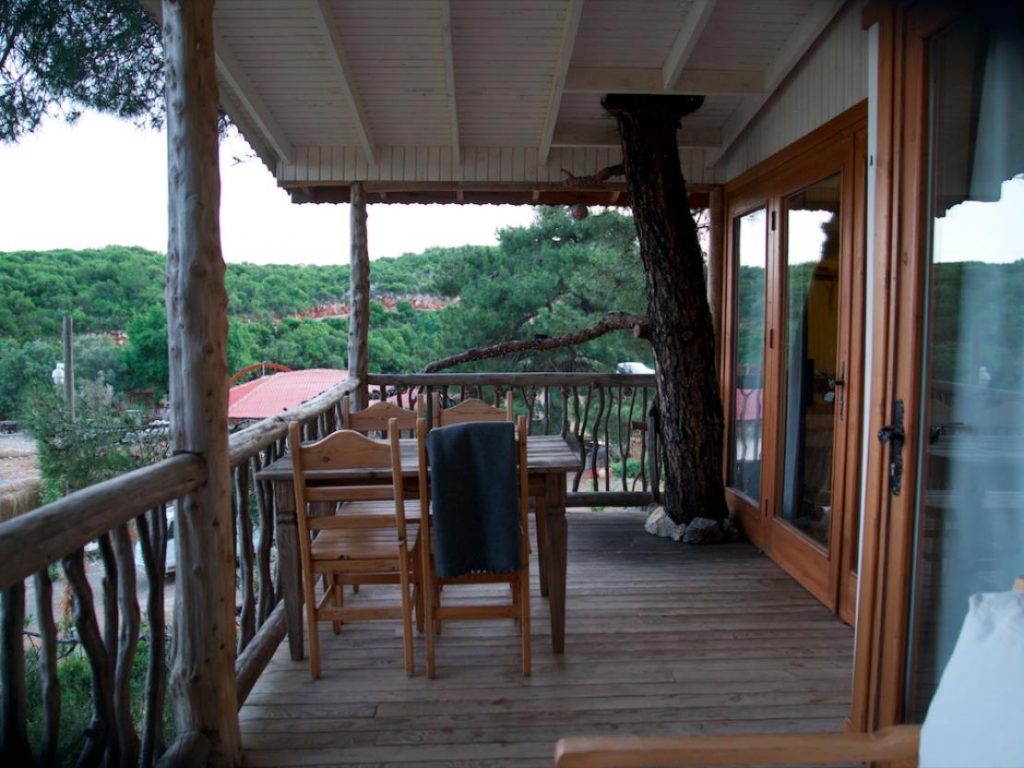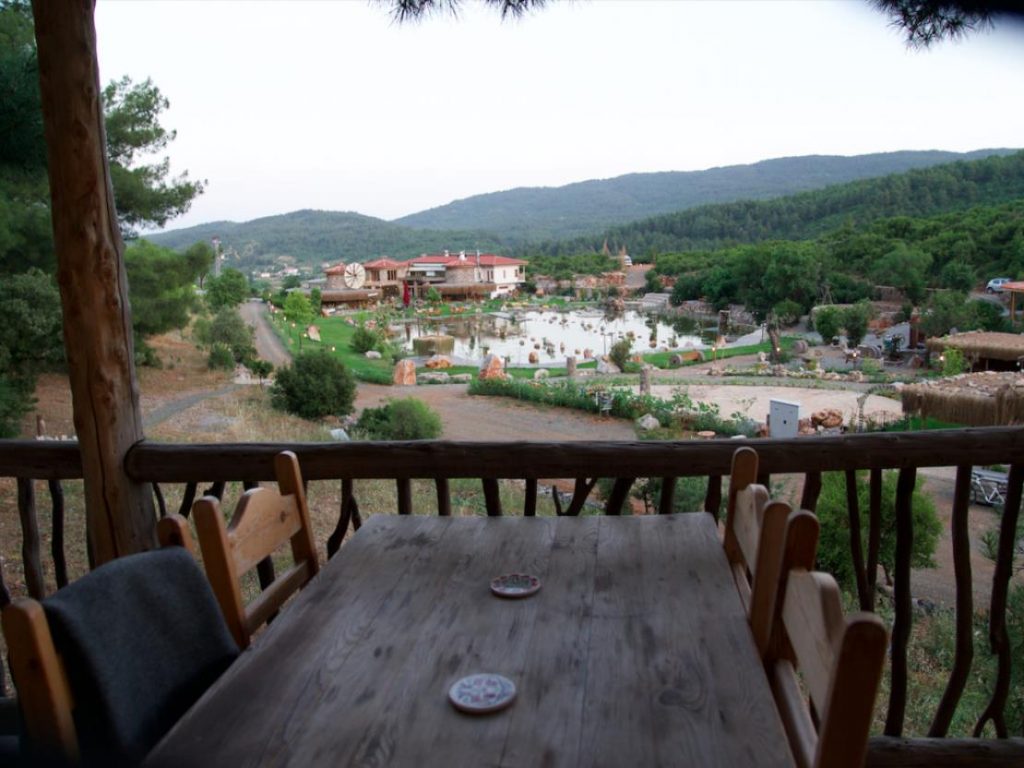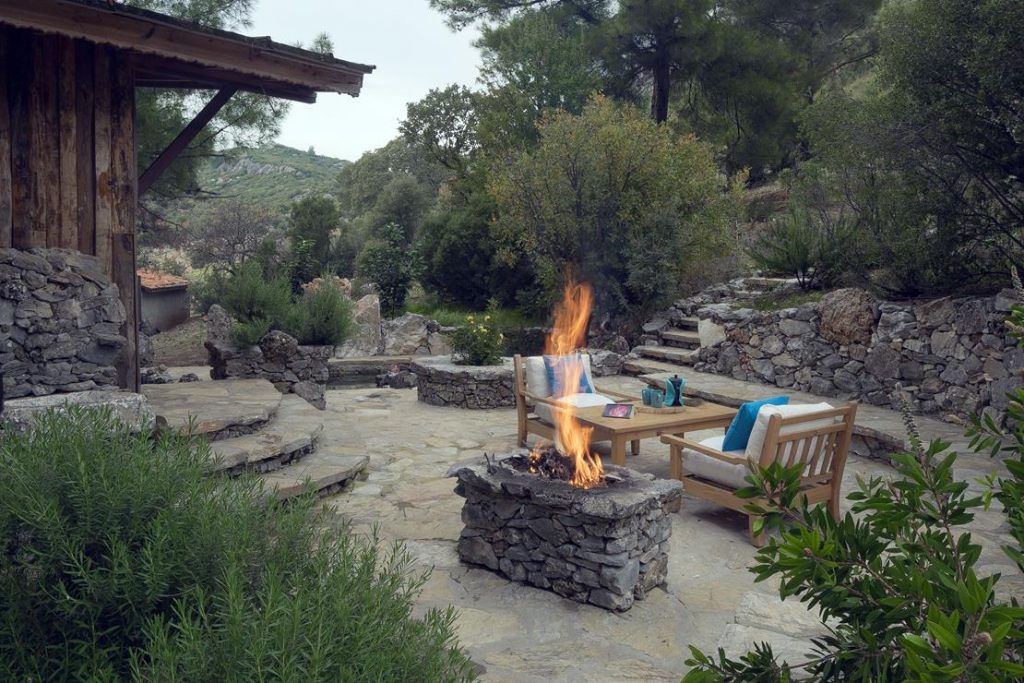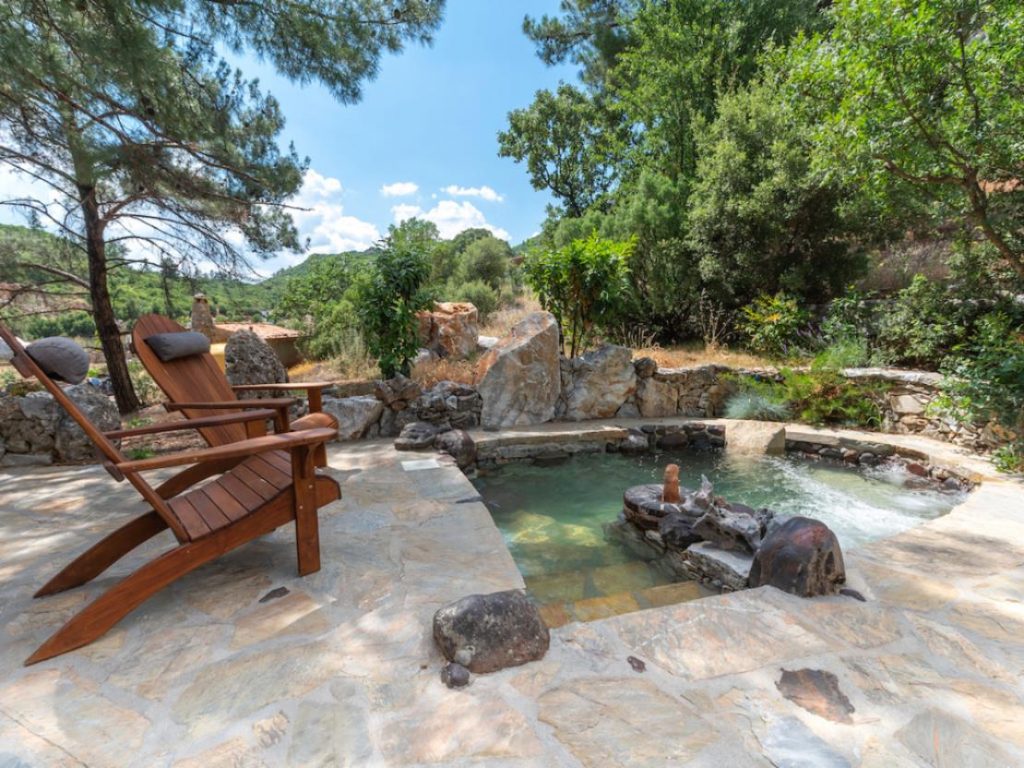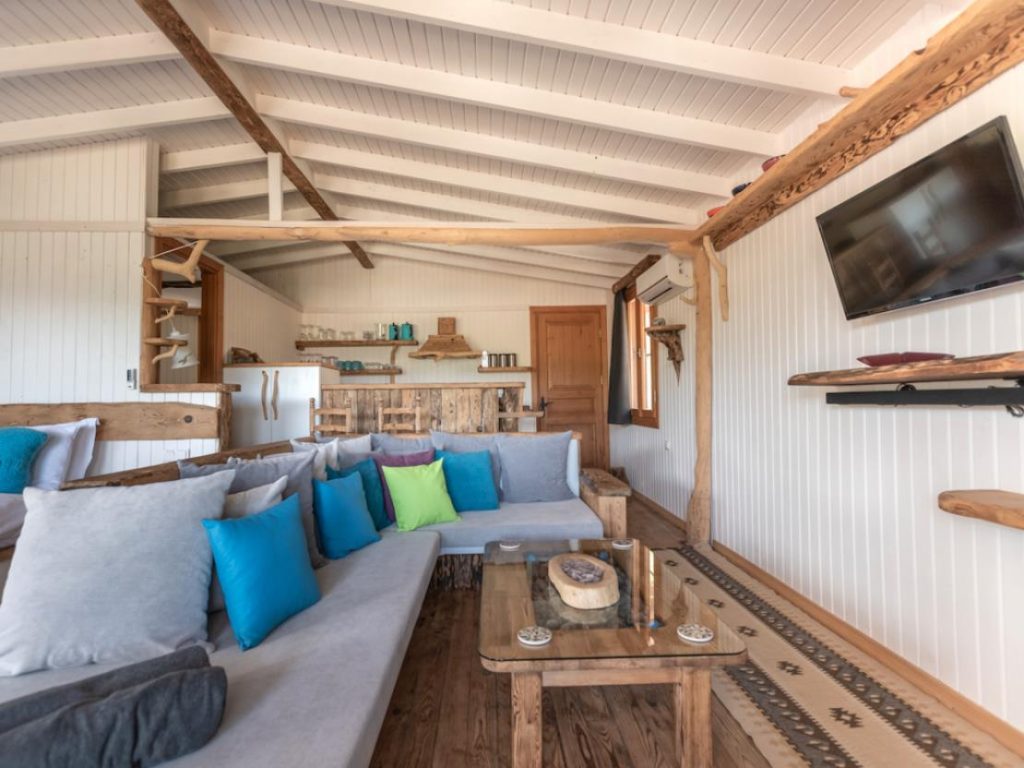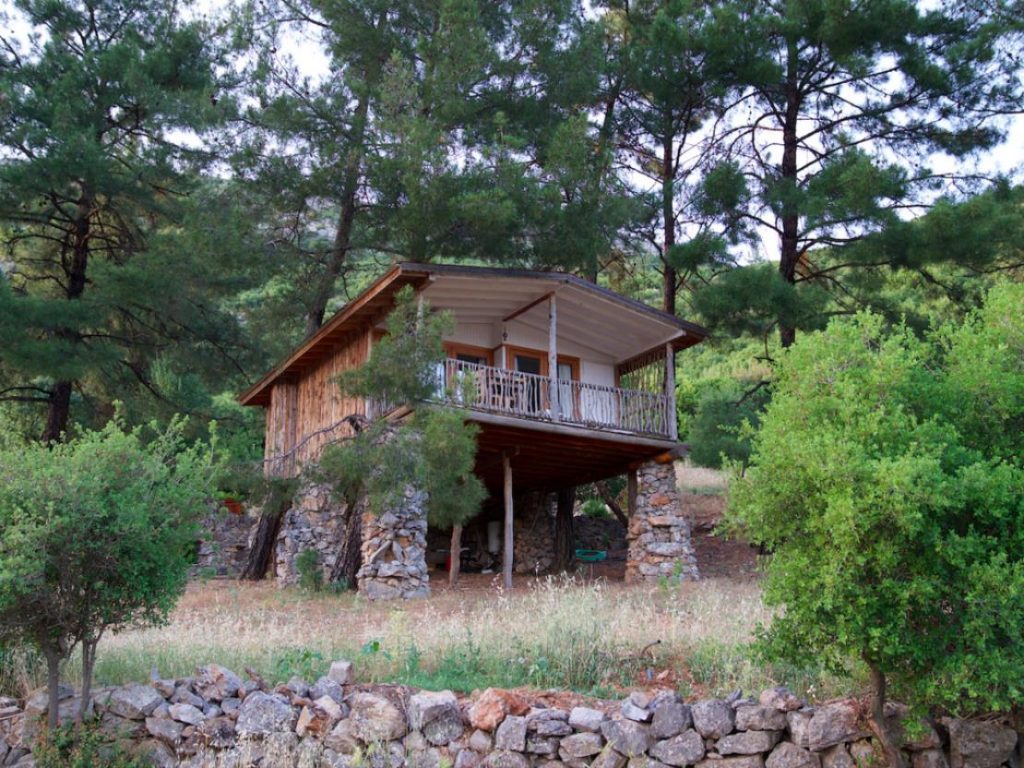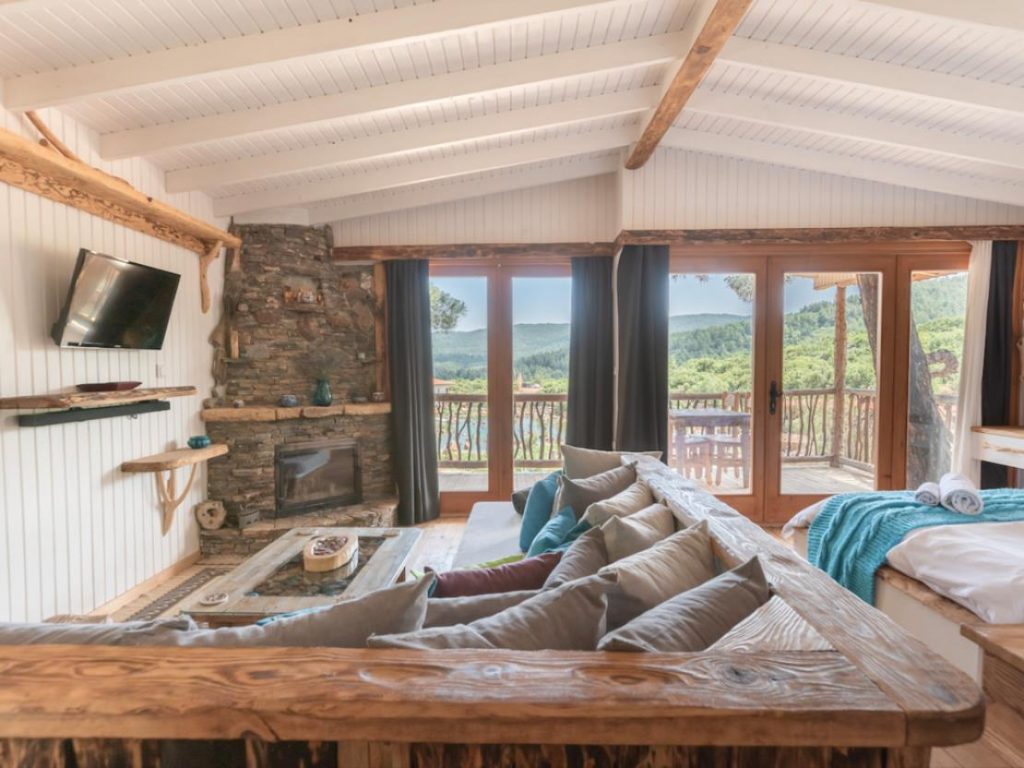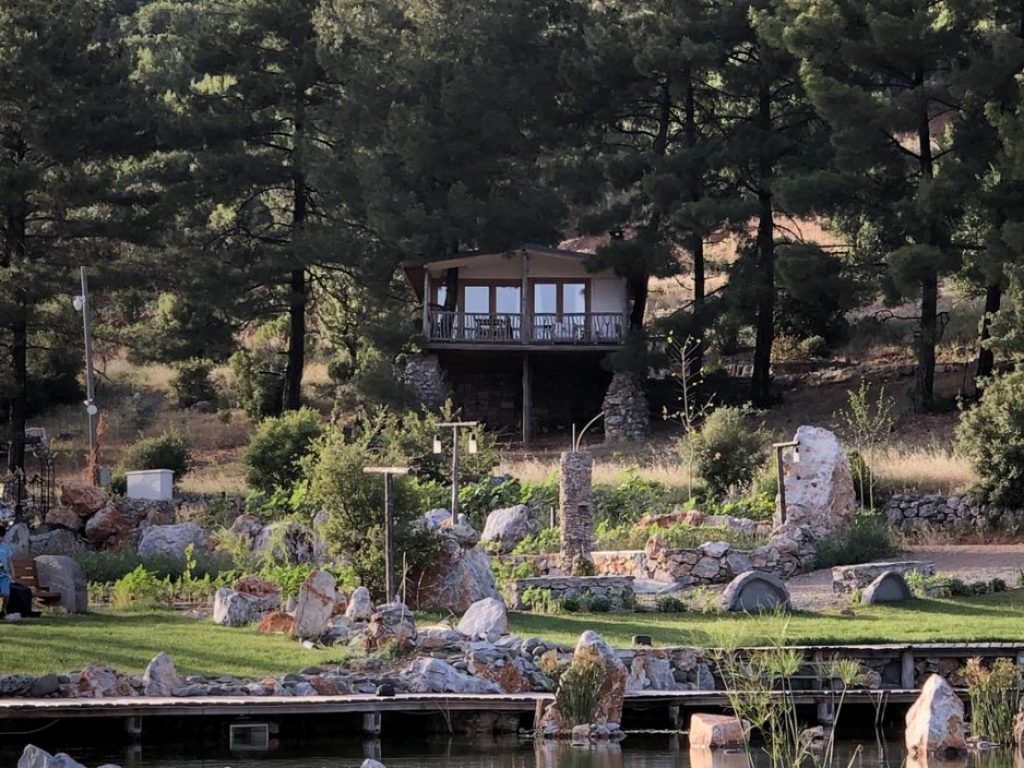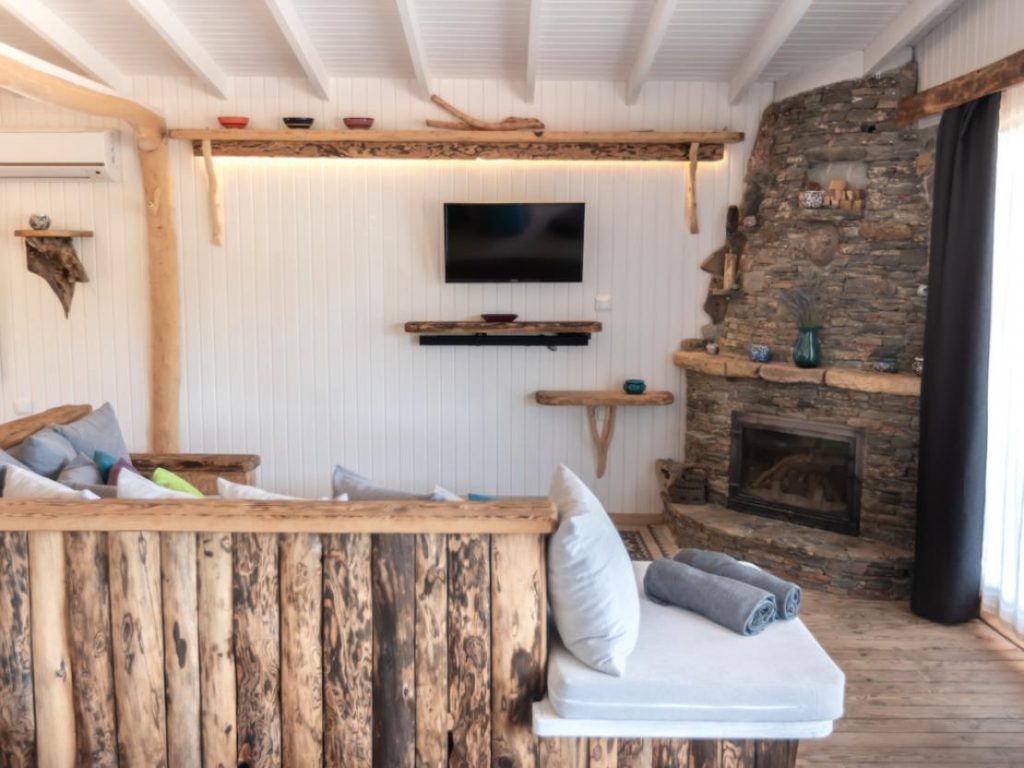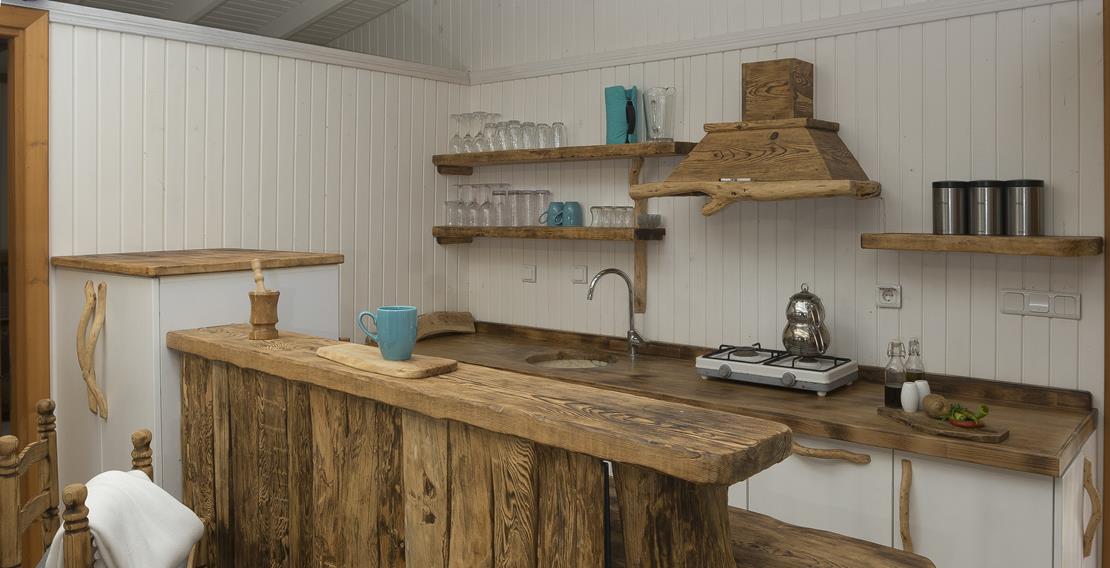 Treehouse Yenice, Where would you like to be in a world, where everything is consumed rapidly and without limits? What would you like to do or not to? Who could give up the feeling of taking a deep breath, regenerating, and re-enriching their soul as life progresses?
When did you last feel the smell of fresh dirt that you have missed so much? Wouldn't you like to say the words "I picked them from the garden and cooked them" once more?
Waking up with the feeling of being above the clouds in the scent of pine, leaping barefoot into the lap of nature, and mingling with the one's inner voice and animals roaming freely will give you the feeling of being reborn.
Even though life goes on in different places, you are now where you want to be.  We will be happy to host you here in another time period while you are on your vacation in this place of your dreams.
Your accommodation in your treehouse, with all the time-appropriate comfort, will leave you with eternal happiness.
In this place of organic agriculture, you can collect whatever you want from our greenhouses and make the meals you want in your own home, in your fully equipped kitchen, accompanied by a magnificent view.
After you have completed the day away from city life, within dirt and nature and maybe a little dusty, you can relieve all your sweet fatigue in your own jacuzzi within the tree house.
And in the winter months, to top it all off, you will forget all the cold as soon as you make yourself comfortable and warm in front of the fire place, accompanied by nice conversations.
After you wake up in your comfortable bed carved from tree branches, you will feel like a newly born person.
Apart from our bed and breakfast concept, your breakfast can also be served to your room with only a service fee. You can also eat your breakfast in our restaurant when the weather is too cold, in the valley or in on your balcony with a unique view on warm days.
3 People Max. / 1 Bedroom / 45 ㎡ / 1 Bathroom
Check-in time: After 15:00 on the day of arrival.
Check-out time: 11:00 upon day of departure.
Smoking: Smoking is not allowed.
Pets: Pets are allowed.
Garden view
Mountain view
Lake view
Park view
Breakfast area
Equipped kitchen
Seating area
Wireless internet
Dishwasher
Iron for pants
Bathrobes
Hairdryer
Non-smoking
King
Balcony
Bathroom with shower
Bathroom with window
Internet access
Fridge
Iron with ironing board
Individually controlled air conditioning
Openable windows
High ceiling
Vanity mirror
Private bathroom
Barbecue
Free toiletries
Indoor fireplace
Stove
Kettle
Bedlinen
Baby cot